Laws for Sports Betting
Whenever I talk to people about trusted sports betting sites, they inevitably ask if they are legal. The quick answer is yes, but there's a lot of explaining to do. State law and federal law often conflict. States are allowed to regulate certain types of betting, but not all. The laws that affect sports betting are constantly being amended and challenged. This page will give you the straight dope on the conundrum that is sports betting law. It will cover individual laws, safety issues, age, and state versus federal law. All of this will be explained in simple and plain language, free of jargon and confusing legal lingo.
Is Sports Betting Legal In The United States?
Yes. If you are careful about which sites you go to, you will have nothing to worry about. You can legally bet in the United States at land-based sportsbooks in Nevada or Delaware and at online sportsbooks that are based outside of the United States. It may seem strange that your options are Delaware or Nevada for land-based books, and overseas sites for online ones. This is because the provisions of the Wire Act and the Professional and Amateur Sports Protection Act make it so that sportsbooks based in the US are only allowed in two states. Therefore 95% of us must use the trusted online sportsbooks that operate outside the US.
The reason that trusted sports betting sites can function legally is because they are not beholden to United States law. More importantly, there is no way you will get in trouble for using an overseas site because the law doesn't allow for it. In fact, the law only targets serious criminals who are in the business of sports betting and are making a lot of money off of underground wagering.
Is It Safe To Bet On Sports In The US?
Yes, as long as you join a safe, trusted sports betting site that has a gaming license. Make sure that the site you choose follows all of the laws and regulations that apply to sports betting. There are several important things to look for in a sports betting site when it comes to safety. Reputation should be a major factor. The more members a site has, the better. If a site has been plugged by major companies, that's a good sign as well. All of the sites that we recommend are the most popular ones you will find, and have flawless safety records.
What Are The Laws That Pertain To Sports Betting In The US?
The three important laws that affect sports betting in the US are the Wire Act, the Professional and Amateur Sports Protection Act (PASPA), and the Unlawful Internet Gambling Enforcement Act (UIGEA). These laws work in tandem to make sure that sports betting is confined to just two states, Nevada and Delaware. These two states were given a free pass and were exempt from PASPA because they already had sports betting, and were therefore allowed to write their own legislation.
How Does The Wire Act Affect Sports Betting In The United States?
The Wire Act specifies that an organization or individual may not transmit betting information or money from state to state using a wire communications device. It was passed in 1961, during a time when organized crime syndicates thought they were above the law. The Wire Act has been amended several times since 1961. It remains a controversial law even today. The Restoration of America's Wire Act (RAWA) was a recent attempt by lawmakers to restore the Wire Act back to its original intent, although criticism from some politicians, particularly conservative ones, means that RAWA will most likely be marked for death in Congress and will not pass.
How Does PASPA Affect Sports Betting In The US?
PASPA is the main reason why 48 of the 50 United States do not allow sports betting. It is a very controversial law. Many critics think PASPA is an unfair law and that states' rights have been under siege since its passage in 1992. Times are changing, though, and pretty soon we might see some major changes in sports betting law. Recently, New Jersey brought a challenge against PASPA to the US Court of Appeals. Unfortunately, they lost their appeal, but the wheel of change has been set in motion.
Does The UIGEA Affect Sports Betting In the United States?
The UIGEA does affect sports betting in the United States, but only slightly. It has to do with how sports betting sites can make sportsbook deposits and payouts to customers. Because of UIGEA regulations, a player cannot make a sportsbook withdrawal using a credit or debit card. Like the other two laws, the UIGEA is very controversial, possibly the most controversial of the three. This is because of the way it was passed through Congress without ever being read by anyone before it was approved. It was sneakily attached to the end of the Safe Port Act, a bill which had absolutely nothing to do with betting. The great news is that these sites offer numerous payout methods that are legal and fast, so there is no real impact from the UIGEA.
Which State Laws Affect Sports Betting?
There is a discord between state and federal law when it comes to sports betting. The three laws that we've talked about are federal regulations that dictate what states can and can't do. PASPA gave Nevada and Delaware the right to make their own sports betting laws. This is because these two states had legal sports betting before PASPA was created.
One aspect of wagering that most states do regulate is the betting age. Each state has its own age laws. They differ from anywhere between 18 and 21. There are a few states that don't specify anything at all when it comes to age. Since these states don't have any specific age laws, the default age is 18, which is the legal age for joining almost all online sportsbooks. Just make sure to pay attention to your state age laws before joining and you will be ready to start winning big.
Will I Get In Trouble For Betting On Sports In The US?
No, you will not. People don't get in trouble for betting at legal, safe USA sportsbooks. It just doesn't happen. The law doesn't target regular folks. All of the laws relating to sports betting were written with organized crime in mind. Trust me, the government is not interested in Uncle Bob and Aunt Sally betting on an NFL game every once in a while. In fact, there has never been a case of anyone getting arrested just for trusted sports betting.
5Dimes Sportsbook
- The Legal Sports Betting Site That's Trusted in all 50 States!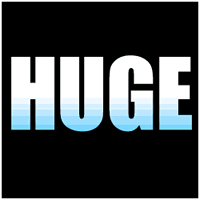 You will stand to win much more than five dimes at this trusted sports betting site. Offering over thirty different sports and leagues, you will always have something to put action on. The sportsbook is very easy to navigate, but holds hidden depths that true sports fans will appreciate. If you are looking for a valid alternative to Las Vegas, 5Dimes is the place to be. They accept players from all fifty states as well, so everyone can see how amazing the site is.
5Dimes operates out of Costa Rica, and is therefore only governed by the local laws. This means that an adult U.S. citizen can join the site with no qualms. The federal and state laws on our side of the ocean restrict online bookmakers from setting up sites in most of the land, but there are no laws that stop you from using a valid online sportsbook. 5Dimes is valid, legitimate, and reputable, so you can join today without fear of legal repercussions.
Sportsbook
Promotion
Review
Play Now